Technology 4U ™ Corporation

We serve our clients with their diverse computing needs and requirements. Here are some case studies and real solutions for our clients:

A local auto shop and AAA towing service lost access to all its client information in a computer system that had more than 10 years worth of data, when a malfunction corrupted the database. The most recent backup was from three years ago.
The system used a FoxPro (dBase) database inside that was repaired, all the system was reindexed and packed and the system came back to normal. A backup system was developed for its priceless information.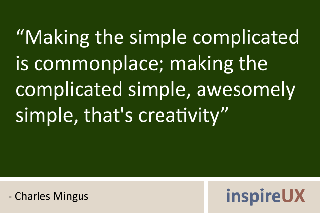 A client that recently moved to California accidentally formatted the data hard drive, and was unable to find a data recovery specialist locally and contacted us for help.
Instead of having him open the computer, take the hard drive off, and mail it back to us for check up, we tried another approach, and asked him to download LogMeIn. in order for us to get access to his remote system with his consent. We them proceeded to diagnose his system remotely, and successfully did an structural unformatting which led him to recover all the contents of his hard drive. The client saved a lot of time in the recovery, and effortlessly.
A local travel agency wanted to install a camera system, to be able to watch it remotely over the Internet.
A camera system (DVR) was installed, and a port in the router was opened to remotely connect to the cameras from anywhere in the world. See a demo (not the actual camera).
You need the latest Java Runtime Environment (JRE) installed in your computer (jre-7U1-windows-i586). You can download it from the Oracle Page
A Certified Public Accountant wanted to have an easy way to share information with his clientele, without sacrificing too much time in designing web pages, or customizing Outlook email lists.
A solution involving a customized news website was created for that purpose, where he can provide up-to-date information, a newsletter to provide information to his clients via email, a place to share links to different places. You are invited to visit www.CPApractico.com, and to obtain valuable information about taxation in the United States
The solution also features a contact form, for the convenience of the clients, and his customized email in his own domain (cpapractico.com).
A lawyer required access to his computer in his office while he was traveling or away.
After a checking of the network security at this office, a system was implemented for him to securely log into his computer from any location with Internet access. This helped him tremendously allowing him to work with an Thomson-West ImmForms system that was available only at his office.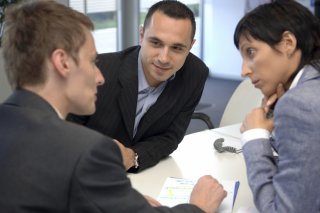 A client wrote a book that wanted to share with the world, along with some family pictures, in a customized personal website.
This case required the design of a simple, yet elegant website featuring the suggested links and including the elements required. You can see it live at www.HumbertoCorrea.com.
The client also received his customized email in his own domain (humbertocorrea.com).
A major network of community organizations with presence in multiple cities of New Jersey is participating in an enrollment program for preschool children. Not all the participating agencies have Internet access, but they need to consolidate their information to report their progress.
Two Windows™ programs were developed: One client program to allow the participating agency to track, update and report their enrollments, and export the data produced to a file that was easy to transfer via Internet or diskette. On the other side, a server program allowed the central location to import the data and to manage the consolidated reports for the State of New Jersey.
A national organization required a website as the vehicle to distribute information about their activities, and also to allow their constituents to register for their activities and forums.
A website was developed according to their requirements. You can browse it at: www.ColombianosRompiendoBarreras.com/. Also, a marketing campaign over the Internet, with more than 200,000 invitations by email was launched to promote and support the event.
A travel agency has accumulated over the years several desktop computers, working independently, and they have and old Netware™ server running for old MS-DOS™ applications. They have Internet access with dial-up but only one computer can be connected to the Internet at one time.
In this case, we extended the physical network connections to the independent computers, formatted the old Netware server and set up a TCP/IP network, with a central data server running Windows™ 2000 Server, with shared printers and storage space, and the client updated the Internet connection to high-speed, which allowed him to connect all the computers to the Internet using a Router. A firewall software was installed in all the computers to protect them from unauthorized access from the Internet, while allowing them to interact in their own network.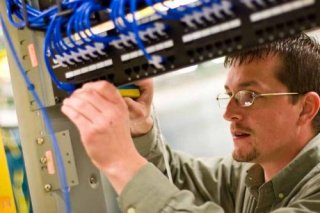 A Non-Profit organization wanted to distribute a newsletter to its membership using non-profit rates provided by the United States Postal Services.
In this case, professional advice was provided to register the organization to mail at Nonprofit Standard Mail Rates (form PS 3624), and upon authorization from the United States Postal Service ( USPS), the newsletter was designed aiming for its distribution on the above-mentioned format.
Also, the membership database underwent a throughout review, to assure 100% Zip Code accuracy, and also to be able to produce mailing labels with barcodes based on the information, that enabled the organization to take advantage of the discounts that come with the previous sorting and classification of the mailing, (Form PS 3602-N).
A Law Firm is cutting costs by leasing a multi-function high-speed copier and printer, but since not all the computers are able to work with the new equipment. As a result, some local printers still need to be taken care of in terms of supplies.
That case required the assignment of a static IP to the printer, and the reassignment of all the IP addresses in the network. The drivers were installed on each computer, and all the computers are able to directly print through the network.
We can make of your story a successful one too. We listen.